Native American Bottle Cooler
Description
Style:

Bottle Cooler
Koozie not keeping your beer can cold? Coozie making you crazy? Instead, grab a insulated bottle cooler. Not only is this beer sleeve fully customizable on the front, back, and bottom, but it is also made of a special high-density material for extra toastiness. With all the stress of the modern world, sometimes it's not easy to chill out. But luckily we've got a remedy for you, a fully customizable bottle cooler. Keep your hands warm, your bottle cold, and your spirit 100% chill.
---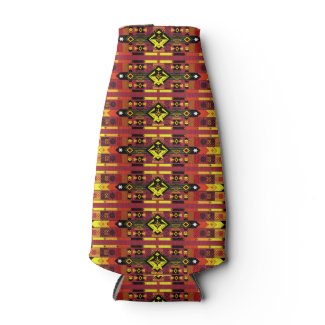 [cp_3d_button title="Customize It" align="center" size="small" background_color="#edab11″ font_color="#000000″ link="[cp_3d_button title="Buy Now" align="center" size="small" background_color="#edab11″ font_color="#000000″ link="http://www.zazzle.com/native_american_bottle_cooler-256420807755784345?view=113947545861905186&rf=238624306723262355″ newtab="true"]Buy Now[/cp_3d_button]
---
Fits any standard 12 oz. bottle.

Dimensions: 3″ (diameter), 7″ (height).

Customize all sides, including the bottom.

Edge-to-edge full color print to flatter the most beautiful of designs.

Sturdy zipper makes it easy to take on and off.

Made from high density open cell polyurethane foam.

Collapsible foam material makes for easy storage.

Great volume discounts for weddings, tailgate, and special events.

Proudly made in the USA.
---
Other Products [pizazz store=norman888 keywords=gifts thumbsize=100 rows=3 columns=4]
Listing ID: 6015574fd0f52a38
20% Off Serving Trays
Limited Time! Enter code: SERVEINSTYLE at checkout in the "Coupons/Gift Certificates" box
20% of the serving tray net sale price will be deducted when one or more qualifying serving trays are purchased. The coupon code SERVEINSTYLE must be entered at checkout to receive this offer. The net sale price is the price of the product (excluding shipping and taxes). Offer is valid through March 31, 2015 11:59pm PT.
All images & content featured on our Website www.buddhan.net are copyrighted and owned by the individual Designer and Website Owner. ©2017 Buddhan™ / Inc. All rights reserved